We install custom concrete patios and walkways in the Greater Bloomington area.
Pouring custom concrete hardscapes is what we do best.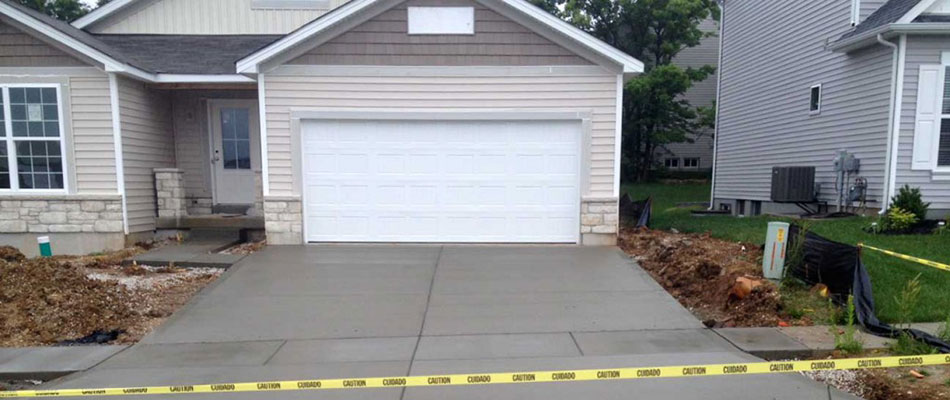 There are many ways to increase the value and enjoyment of your outdoor living space. Many customers choose to do so with additions such as patios and walkways. At J.T. & Sons Lawn Care, we are experts at pouring concrete. Using poured concrete for your hardscapes has many advantages over other materials, such as its durability and incredible adaptability.
Our crew has the training and experience to not only pour concrete for your patios and walkways, but we can also construct other hardscapes such as a new driveway or outdoor steps. Our professionals will proudly install your new custom concrete hardscape for your property located in Bloomington, Normal, Lake Bloomington, and surrounding cities in Central IL.
---
Our crew will collaborate with you to ensure that the end results exceed your expectations.
Whether you are interested in installing a patio, walkway, or another concrete hardscape to your outdoor living space, you can rest easy knowing that our experts know what they're doing. We will help you make the best practical and aesthetically pleasing choices for your property.
Our first steps: At the very beginning, we want to be sure that we know exactly what you want to be executed for your custom project. We collaborate with you until there is a group understanding of what will be done and the process of how it will be completed.
Installation: No matter if we are constructing a patio, walkway, or another concrete hardscape, we must prepare your property for the installation process before we pour your concrete. We remove anything that is unwanted or in the way and then, finally, we begin pouring! We pay close attention to detail throughout the entire process. Our crew is more than happy to answer any questions or concerns that you may have during installation.
---
Poured concrete has advantages such as high durability and adaptability.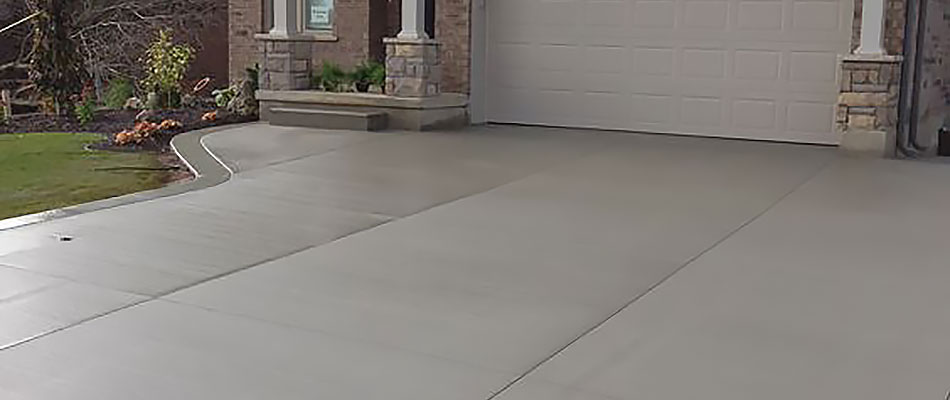 When picking out materials for your custom project, there are many different options to choose from and each one has its own individual benefits. After all of the time and effort that goes into big projects like these, you want it to stand the test of time. The last thing you need is a high-maintenance material that wears down quicker than you can enjoy it to its fullest.
Advantages of using concrete for your outdoor landscaping additions:
It is a highly durable material - concrete can easily resist weathering, chemical spills, and abrasion. It can last decades longer than alternative building materials.
It is extremely low-maintenance - this means that you won't have to do much to keep it looking fresh. Simply bringing out your garden hose and spraying it down will keep it clean. To help the concrete last longer, you can apply a sealant every 2-3 years that will protect it from early corrosion.
It is extremely adaptable - concrete can be poured into any shape. If you have a unique space that you need your patio or walkway to fill, its adaptability will make your life easier.
---
Are you in need of a concrete outdoor addition? Call us!
Our team is happy to help you create the outdoor living space of your dreams. No matter if you need a patio, walkway, driveway, or any other concrete addition, we can help. If your next concrete project is located in or around Bloomington, Normal, or Lake Bloomington, give us a call at (309) 585-3571. Speak with one of our team members and schedule your consultation to get your project rolling!