Creating landscapes and hardscapes, including patios, walkways, fire pits, and more in Bloomington-Normal, IL.
Landscaping and hardscaping services are available from the professionals at J.T. & Sons Lawn Care. We offer full-service design and installation for all of your exterior elements. Our services are available to both commercial and residential establishments in Bloomington, Normal, and Lake Bloomington.
We create customized designs in hardscaping for such elements as:
Patios
Walkways
Retaining Walls
Seating Walls
Fire Pits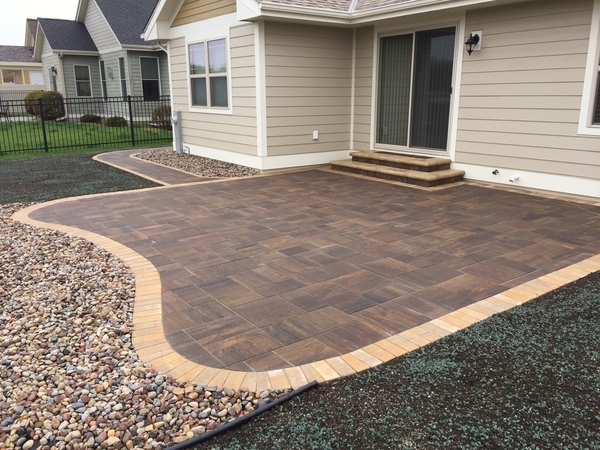 Our softscape design work consists of planning your beds and planting carefully selected greenery. Consideration goes to the shape of the beds, strategically placing elements of the irrigation system, selecting plants and planning their arrangement within the beds, and more.
For many projects, we can combine both softscaping and hardscaping elements into one unified design, that compliments the exterior of your home or business.
3D Design Capabilities
We use 3D renderings to give customers the best possible image of what the final design will look like. After an initial consultation and walk-through of the space, we sit down with you to talk about design elements. What hardscape elements are you looking to have constructed? Are there any plants in particular that you are considering for your softscape?
After compiling a list of the features that you want to have included, we head to the drawing board--the 3D drawing board.
We use professional software, such as PRO Landscape or VizTerra to create 3D renderings.
The programs that we use give us 360° layouts, compatibility on multiple viewing devices, and complete customer proposal options. Once your design is settled upon and the contract is signed, your installation date is set, and we are ready to move forward with the building of your landscaping and hardscaping elements.
Installation
As part of our services, not only are we able to design your landscape, we also can take care of its installation! Using the design as a guide, we:
Prepare your property by creating new landscaping beds, or removing unwanted ones
Prepare the ground for any hardscaping structures
We construct your customized patios, walkways, or other elements
Once your ground is prepared and hardscapes are in place, our team lays out the various plants that were selected to become a part of your softscape. The plants are then planted into the landscaping beds, or along any hardscapes, like your patio. As a final step mulch is added, with the end result being a physical manifestation of the rendering your designer worked with you on previously.
And now your completed custom space is ready for you to enjoy!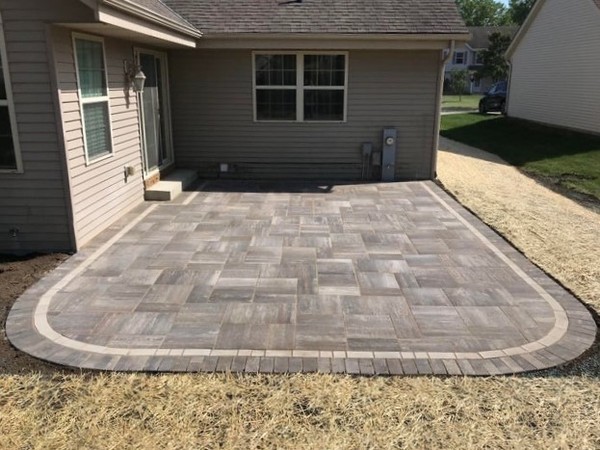 Create the Space of Your Dreams!
Whether it be the re-design of a commercial exterior space or a new backyard designed for a homeowner, our professional team can make it happen for virtually any Bloomington-Normal, IL property. Start with setting up a free consultation with one of our designers! Call us today at (309) 585-3571 and see the difference our advanced designing methods will make for your landscaping!